Mason Bee Nest Beehive Block from Recycled by andrewsreclaimed
October 30, 2012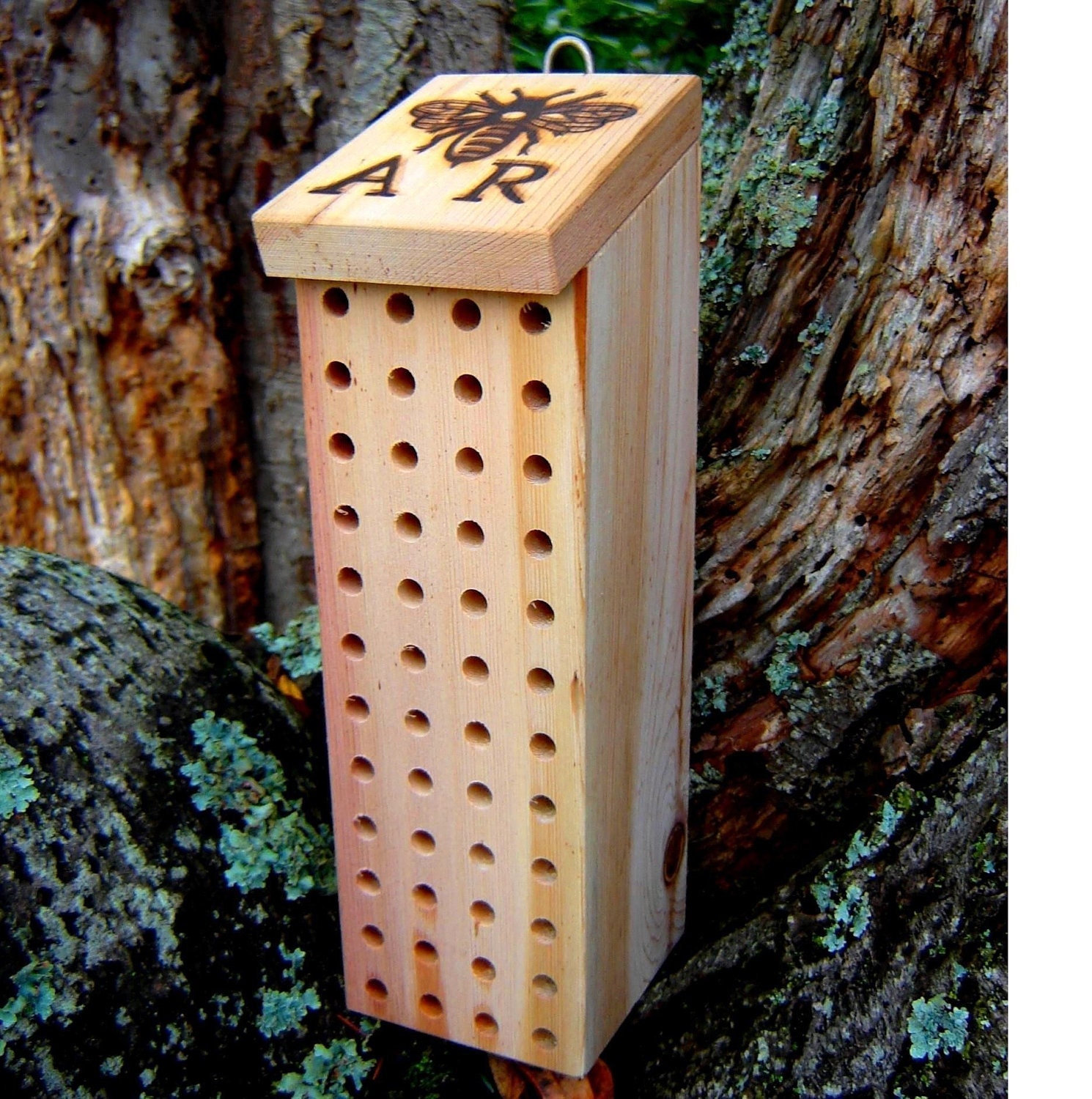 Thank you for visiting Andrew's Reclaimed, home of the original reclaimed wood mason bee boxes.
Our gentle native black bees, called mason bees, are solitary, and produce no honey, but can be one of the greatest creatures to have in your garden.
Unable to burrow nests for their young, Mason Bees usually nest in abandoned beetle burrows in dead logs. They have been shown to prefer smooth 5/16" holes, which we mimic using extra-sharp tools to cut the holes.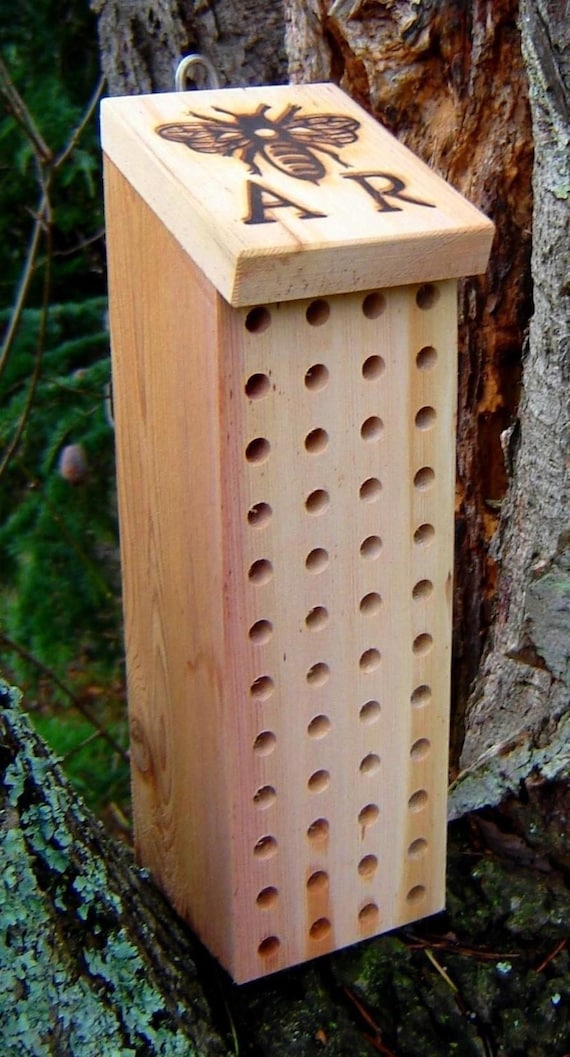 Upon selecting a nest cavity, the female mason bee starts collecting mud to build a partition at the far end of the nest cavity.
Once this partition is ready, she goes out to collect pollen to provide food for the eggs she will lay in a linear fashion from the bottom of the cavity, first mud, then pollen, egg, mud, pollen, egg mud, until the cavity is filled. The last visit is with a heavier deposit of mud, to protect her growing babies from harm.
The following spring, the fresh bees emerge, to start the cycle all over again in your garden, collecting pollen and pollinating your garden at the same time.
via Mason Bee Nest Beehive Block from Recycled by andrewsreclaimed.